Office Hours
Sunday
Closed
Monday - Saturday

9:00 AM

-

5:00 PM
Access Hours
Sunday - Saturday

7:00 AM

-

9:00 PM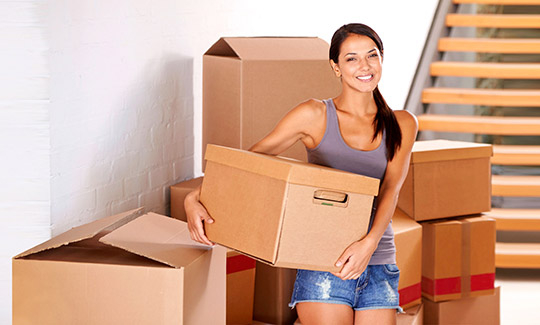 At Contain-It Self Storage, customer service is our specialty. We go above and beyond to cater to each of our tenants and ensure they have a stress-free storage experience. We're always willing to answer questions and assist with any storage need from residential to commercial.
We also put a heavy emphasis on safety and security at Contain-It Self Storage. We want to protect your items, but it's our main goal to keep you safe while you're here. During your visits and while you're away, our HD video cameras are monitoring the facility 24/7 while. In addition, only tenants have access inside of the facility via the electronic gate using their personal security code. For convenience, we offer drive-up access, online rental and bill pay.
Take a look at our prices and availability to get started!
Storage Units in North Highlands, CA
Contain-It Self Storage is conveniently located near Elk Horn Blvd and Watt Ave. We're close to dd's DISCOUNTS, Walgreens, McDonald's, and Norden Terrace Apartments. Our facility is also easily accessible via I-80 and Highway 244. If you would like to take a tour of the facility, please give us a call. We can't wait to serve you!
Check Out What Our Customers Are Saying
"
"
Helene Nygard
on 08/29/2021
Contain-It in north highlands was great! I arrived 10 minutes before they opened and they were super accommodating. I got to see the unit first to see if I thought everything would fit inside. They also swept out the unit prior to my moving my items inside. Overall, a really great experience and couldn't have asked for a better storage experience. They walked me through all their policies as well and printed out a copy to keep. Thank you!
"
"
Michelle "Chelle" Blanks
on 08/03/2021
It's cargo ship, shipping containers! The sun does beat down on the containers but I haven't found it to be overly hot inside mine when it's 103 outside. They are tall. No frills. No trash Blowing or sitting around the place. Price is very reasonable. Has gate code entrance and security cameras. I like that I can drive up, off load my SUV, right into my storage close up and be on my way. Minimal walking. They do get on those people that like to " hangout" at their storage. I am glad because I had encountered two when I was moving some of my stuff in but by the second week, I saw one in my row, moving his stuff out. Even though I have been told that there is a manager, Kevin is the only one I have had contact with, even when I called to make payment by phone. He's very polite and easy to talk to. They have quite a few parking slots, some are on paved and some are on gravel. There are a few cars that looklike they have been there awhile but no junkers. But if I park my SUV out there right now, it would look like it's been there awhile, with all the dust covering everything, everywhere. At least There's no extra dust in my storage unit!
"
"
Marilyn Berdon
on 05/24/2021
I highly recommend Contain It Self Storage. Their prices were the best I found for a large unit, and the are conveniently located and easy to find. Plus I got a great deal of 1 month free when you pay for 2 months in advance! The sign up process was super simple and fast, and the Manager Kevin is just awesome! He's so friendly and very comfortable and easy to talk to and very helpful. Our entire experience there has been 100% positive :D
From North Highlands, CA:
Head northwest on La Cienega Dr toward Juneau Way

Turn right onto Thomas Dr

Turn left onto Elkhorn Blvd

Turn right onto 34th St

You've arrived at Contain-It Self Storage
Take Price Ave and 32nd St to Elkhorn Blvd in North Highlands

Head south toward 32nd St

Turn left onto Perrin Ave

Turn right onto Redwood St

Turn right at the 1st cross street onto Price Ave

Turn right onto Freedom Park Dr

At the traffic circle, take the 3rd exit onto 32nd St

Turn right onto Elkhorn Blvd

Turn left at the 1st cross street onto 34th St

You've arrived at Contain-It Self Storage
Head west on Walerga Rd toward Walerga Rd

Turn right onto Antelope Rd

Continue onto U St

Turn left onto 34th St

You've arrived at Contain-It Self Storage
Head east toward McCloud Dr

Turn left toward McCloud Dr

Turn left onto McCloud Dr

Turn right onto Hillsdale Blvd

Use the left 2 lanes to turn left onto Elkhorn Blvd

Turn right onto 34th St

You've arrived at Contain-It Self Storage